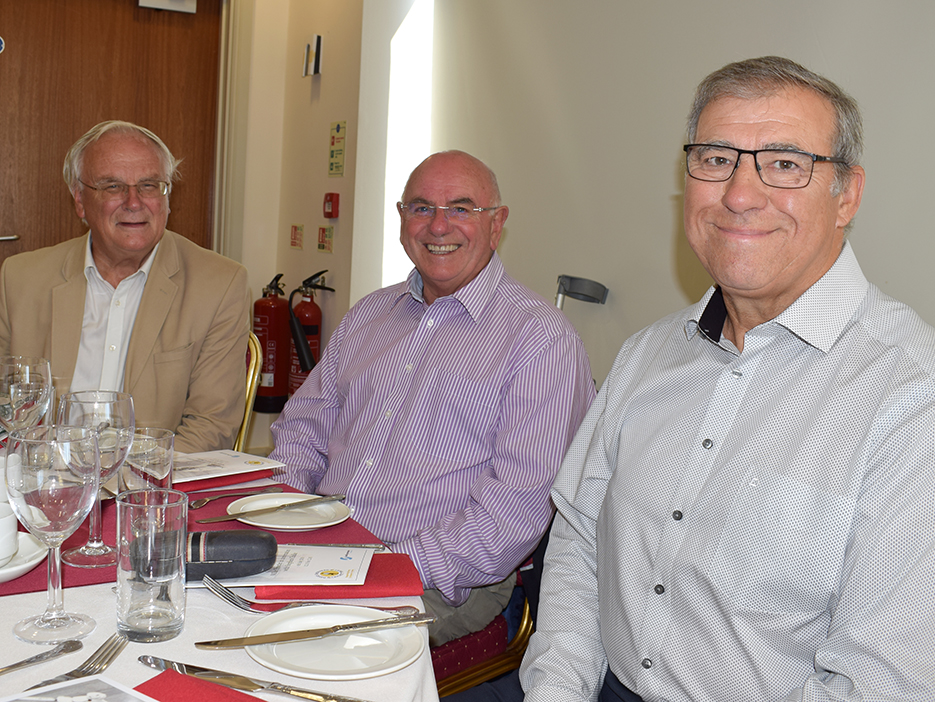 TABLES and tickets are selling well for the David Shepherd Cricket Trust lunch date with former England player and selector Geoff Miller.
Miller, who played in 34 Tests and 25 one-day internationals before becoming a selector, is guest of honour for lunch at Exeter Golf & Country Club on September 27.
Miller is the latest in a long line of former cricketers and sportsmen to join Trust supporters for lunch. Previous guests include Mike Procter, Andy Flower, Mike Gatting, David Graveney, Chris Rogers and Exeter Chiefs' supremo Rob Baxter.
Seven tables of 10 have already been reserved with a similar number still available at £400 each. Individual tickets are £40 per person.
To book a ticket or reserve a table, email lunch organiser Peter Shephard or call him on 07974 045182.
Diners are asked to choose their meals in advance to help the catering staff at Exeter Golf & County Club.
Choices are:
Mains: roast pork tenderloin, swede fondant, apple puree, cabbage, bacon, glazed potato, black pudding and cider sauce (1) or fillet of sea bream, crushed herb potatoes, leeks, baby turnips, chervil and mussel cream (2).
Desserts: treacle tart and vanilla cream (1) or pear crumble with stem ginger ice cream (2).
Send menu choices to petershephard3@gmail.com for example mains 1 or 2 desserts 1 or 2.
On-line payment details are:
Account name: DSCT
Sort Code: 40-36-22
Account No: 92691744
Reference: Your name
The Trust was set up in 2010 to remember former Gloucestershire and Devon cricketer David Shepherd, who went on to gain world fame as an umpire.
Trustees oversee a fund-raising operation to plough money into youth cricket in Devon. Projects supported include a schools' disability festival, coaching and coach education and the Devon Lions development project.