A £600 grant from the David Shepherd Cricket Trust has been earmarked for the development of youth cricket in Tiverton.
Heathcoat CC, the Premier Division outfit based on the Knightshayes estate, runs a number of projects in and outside the club designed to get youngsters involved in the game.
Although youth cricket in all formats was badly affected by the Covid-19 pandemic and subsequent restrictions, Heathcoat officials are looking ahead to 2021 now.
What could not be delivered in 2020 will be staged next year, Covid-19 restrictions allowing of course.
Alistair Deighton Gibson, the hands-on president and enthusiast for youth cricket at Heathcoat, said the grant covers a sizeable proportion of the club's youth cricket costs of around £1,700.
"In total we have 145 juniors – 116 boys and 29 girls aged 7-16 – and hold 17 coaching sessions during a season at a cost of around £100 each," said Deighton Gibson.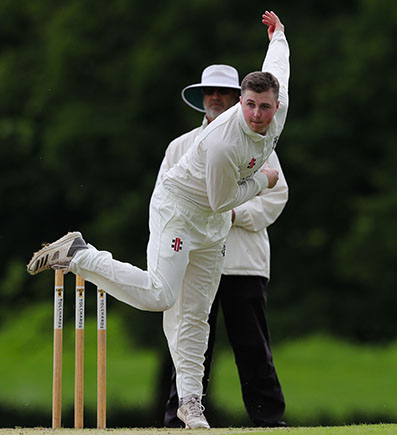 Jamie Drew, who has progressed from the youth section to the 1st XI at Heathcoat Photo: @ppauk
"We also send coaches out into the community and host a primary schools tournament in June, which is attended by six schools fielding eight sides. This incurs a cost but brings cricket to another group of juniors who, otherwise, wouldn't be introduced to the game.
"Apart from the independent schools little coaching, if any, is offered in local schools and Heathcoat CC is the only club in Tiverton offering junior cricket.
"The grant money will go a long way to helping us fulfil our aims."
Guy Curry, the chairman of the David Shepherd Cricket Trust, said the charity was happy to help Heathcoat.
"What the club intends to do is admirable and very much the type of activity which we would wish to support," said Curry.
The David Shepherd Cricket Trust is always looking for reasons to support clubs in Devon with grant aid towards youth-section projects.
To find out more about obtaining a DSCT grant visit the charity's website – www.dsct111.org.uk – and click the 'supporting youth cricket' tab.