DAVID Shepherd Cricket Trust trustee Jack Davey has taken over as the president of Devon CCC.
Tavistock-born Davey, who turns 76 later this year, has quietly taken over from Roger Moylan-Jones as president of the county club.
The handover should have taken place at the county club's annual meeting recently, but that event has been cancelled due to dangers posed by coronavirus contagion.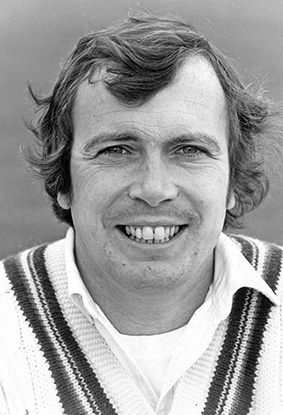 Davey's association with the county club goes back to the early 1960s when he played in the Devon Colts team managed by the late Peter Atkinson and captained by Bob Staddon, who is the president of Exeter Chiefs.
Davey, whose five-wickets-for-21-run haul against Cornwall at Liskeard caught the eye in the 1962 summer, went on to play professionally for Gloucestershire between 1966-1978.
A team-mate who became a firm friend for the next 45 years was fellow Devonian David Shepherd, who became world famous as a Test match umpire when his playing days ended.
Davey retired back to Devon after playing more than 300 games for Gloucestershire and entered the licensed trade, running pubs in Tavistock, Clyst St Mary, Abbotskerswell and finally the Exeter Chiefs bar at the old County Ground.
Davey still works part-time as a car delivery driver, but once cricket gets under way again he will be focussing on his new job as county club president.
"If you had told me I would end up as county president as a 13 or 14 year old playing for Tavistock and enjoying mid-week evening cricket with Milton Abbot, I would not have believed it," said Davey.
"Cricket has been good to me – it was a wonderful career with great times on and off the field – and since coming back to Devon I have tried to put something back into the game.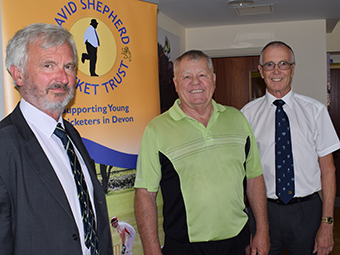 "Roger Moylan-Jones has been a superb president for Devon, and before that he was a very effective chairman for more than 15 years.
"I don't know if I will have his diplomatic skills – Roger is good at that sort of thing – but if I can bring all the elements of cricket in Devon a bit closer then I will have succeeded in something that means a lot to me."
Moylan-Jones, whose own association with Devon started as a colt in 1958, served as chairman and latterly president of the county club from 1996.
Davey had a spell managing the Devon side between 1988-1992 and has been on the county committee for more than 30 years.
And when Shepherd died in 2009, Davey was one of the driving forces behind the creation of the David Shepherd Cricket Foundation in memory of his old friend.
Now known as the David Shepherd Cricket Trust, the charity has pumped tens of thousands of pounds into youth cricket in Devon over the past decade.
"It has been hard work raising the money, but thanks to our supporters we are developing youngsters who will have their own careers in cricket. Most will be club cricketer, some will play for Devon and a few will go on to have the sort of career I had, at least I hope they do."