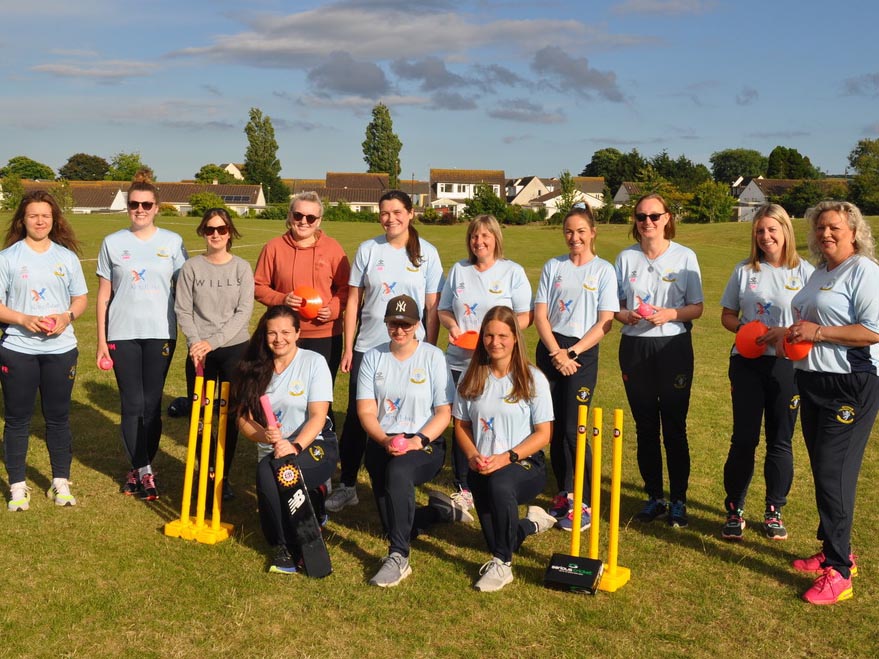 BRIXHAM CC is the first cricket club in Devon to benefit from a partnership scheme between the David Shepherd Cricket Trust and the Tolchards DCL to support ladies teams within clubs.
The trust and the league have teamed-up to share the cost of funding a back of women's softball equipment to be donated to clubs.
The scheme will look to support the training of coaches and officials, women and girls, coaching and youth development.
The DCL is taking an increasingly proactive approach to the development of member clubs and looking to support those that are aiming to create a sustainable future.
Around 20 clubs have been identified as potential candidates for help. Presently, the project is working with 12 of these across a range of projects.
Ann-Marie Presswell, the women and girls' development officer for the Devon Cricket Board, has worked with the club and nearby schools to encourage participation – and the club are delighted with the response.
Gavin Lane, the treasurer of the David Shepherd Cricket Trust, and league executive member Ed Leverton, dropped in on a training session recently to find out how things had been going. Lane said they were 'delighted' by what they saw.
"The club has a burgeoning women's softball team and the kit bag will be put to very good use.
Cara Hendrickson, one of the Brixham players, passed on the team's thanks for the kit bag.
"As we had no proper softball kit at all this has is a massive help to us," said Cara.
The girls' hard work on training nights is already paying off as two days after receiving their new kit bag the team won a festival at Abbotskerswell CC where Ivybridge and Culmstock also took part.
The team are known as the Lionesses, which is a reference to the Brixham town crest, which features a rampant lion.
Any league member clubs interested in the scheme should write to Leverton at EdwardLeverton5@gmail.comwith an outline of their proposals.