CRICKET nut Dave Field's latest piece of memorabilia will be joining a bat autographed by one of the game's greats in his collection.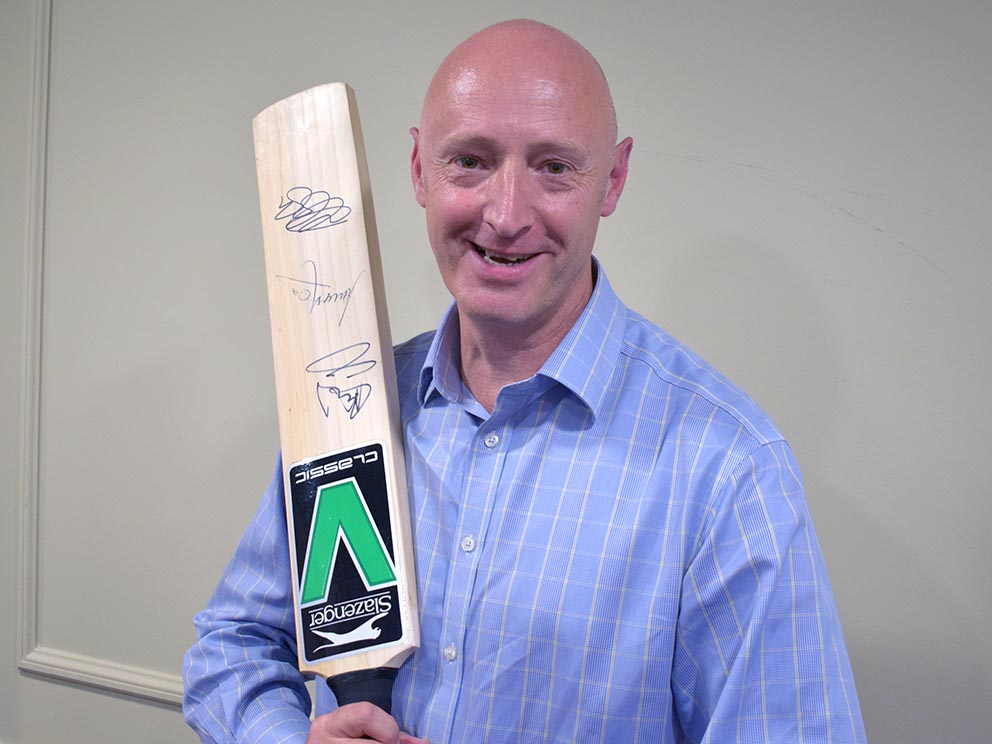 Field, the treasurer of Exeter CC, was one of around a hundred guests who sat down for lunch with ex-England all-rounder and selector Geoff Miller at Exeter Golf & Country Club.
The occasion was the annual lunch organised by the David Shepherd Cricket Trust that helps raise some of the £20,000 a year they pump into youth cricket in the county.
A cricket bat signed by Sir Ian Botham, James Anderson and England captain Joe Root was the star lot in an auction of memorabilia that raised in total around £1,000.
Cricket memorabilia features extensively in Field's office and his acquisition will be in good company.
"I have two plinths in the office, one empty and one displaying a bat signed by Don Bradman," said Field.
"My new bat will go on the empty plinth, alongside the thousand or so cricket books in my collection."
Trust officials are still totting up how much was raised from the lunch, which was supplemented by a raffle that raised more than £800. Donations came in from Plymouth jewelers Michael Spiers, Dartmoor Brewery, Tolchards Drinks, and Exeter Golf & Country Club.
The Trust makes grants available for young cricketers of all abilities and also supports a schools' disability festival at Bovey Tracey every summer.
To apply for a grant visit the Trust website www.dsct111.org.uk