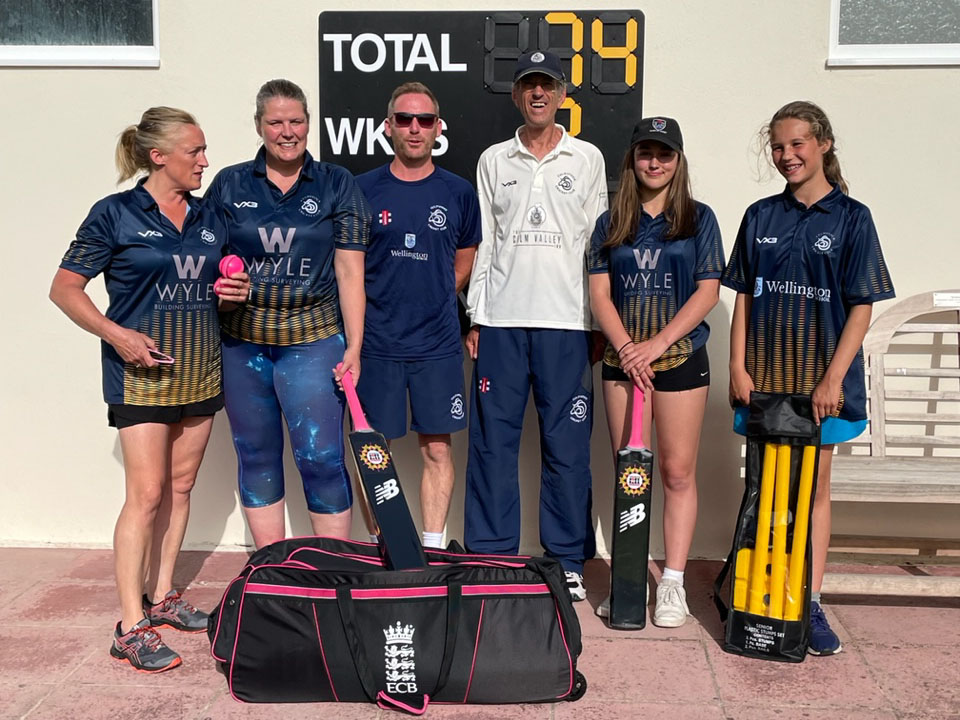 CULMSTOCK CC's expanding women and girls' section has been given a helping hand from the David Shepherd Cricket Trust.
Gavin Lane, the Trust treasurer, dropped in on the club recently to present them with an ECB Women's Softball kit bag.
The bag has all the women and girls could need to get games on, including bats, balls, stumps and fielding discs.
The aim of the DSCT is to help young people – boys and girls, men and women – to start playing and enjoying the game of cricket.
Lane, a long time advocate of growing the reach of cricket, said grants such as kit bags the sort of helping hand clubs with new sections need.
"A bag of soft-ball kit is perfect for helping clubs get started," said Lane.
"Starting with soft ball is a great way to experience the game. In previous years we have provided Lord's Taverners' Kwik Cricket sets to schools and to clubs. So this is a continuation of a theme."
Lane said he was impressed by what he saw on his visit to Culmstock.
"In my view Culmstock have done immensely well to attract young players to their club and to begin a growing women's and girls' section.
"I went to Culmstock CC on a lovely sunny evening with preparations well in hand for an evening men's match and the start of the training evening for the women and girls.
"It was lovely to see such a vibrant and happy crowd of people at a well-cared for and clearly well-loved cricket ground, reflecting much excellent work by club volunteers."
The David Shepherd Cricket Trust is always on the look out for reasons to give grant aid for clubs, in particular for coaching and coach education.
Ivybridge and Hatherleigh cricket clubs currently have applications totalling several hundred pounds going through the grant process.
Visit the website dsct111.org.uk for details of how to apply for a grant.