By CONRAD SUTCLIFFE
IVYBRIDGE and Cornwood cricket clubs were among the £250 winners in the Christmas draw organised by the David Shepherd Cricket Trust.
Thirty-eight clubs entered the free draw and the £5,000 prize pot was divided between 20 lucky winners of £250 each.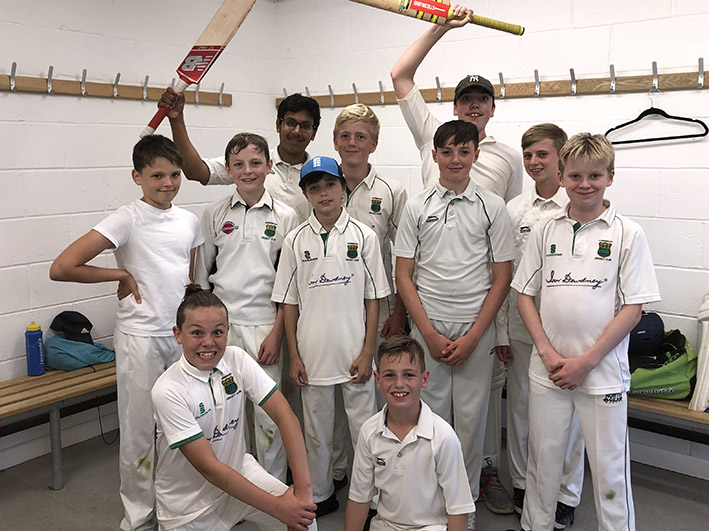 Ivybridge have around 70 young players in sides ranging from under-10 to under-15 level as well as an under-19 side competing in the ECB T20 competition.
With two ladies sides expected to play in 2021, some making the transition to hardball cricket for the first time, Ivybridge have coaching needs.
John Sparkes, the Ivybridge chairman, said the prize money has been earmarked to meet the club's coaching needs.
"Our intention is the money will be spent on updating training equipment that will be used by both juniors and ladies," said Sparkes.
"We certainly need some batting tees, fielding drill nets, and bowling machine balls.
"We are up to around 30 ladies – including some under-16s – and a key focus for 2021 will be a girls' side, which may also help with hardball transitioning.
"All of us at the club are very grateful to the David Shepherd Cricket Trust for their help at a crucial time."
Cornwood also run youth teams across the age groups and have fielded a ladies side in the Devon Women's League for 12 seasons.
Nick Goodliffe, Cornwood's vice-chairman and colts manager, said with young players graduating from the AllStars and Acorns junior programmes the winnings will be put to good use.
"The money will be used to purchase new training equipment for our colts teams," said Goodliffe.
"Our Acorns junior programme, together with AllStars, has lead to a healthy number of young colts coming through the softball coaching stage. As a result we are intending to enter three under-11 teams into the West Devon Youth League this summer with one team being all girls.
"We will be running under-13 and under-15 teams providing our numbers remain healthy."
Goodliffe said while youth section numbers are good there are real problems finding somewhere to train out of season.
"The way things are with local schools not offering indoor training facilities to local sports clubs is making it a real challenge," said Goodliffe.
"Realistically, if that continues into the spring our pre-season training campaign will be minimal at best.
"We will be looking to get out on the field as early as possible this coming season and the new training equipment will come in very handy."
Goodliffe said the Christmas draw giveaway was a useful helping hand to clubs during a difficult period.
"We will need all the help we can get to ensure participating numbers return to 2019 levels as we hopefully come out of the Covid pandemic this summer and re-introduce young players and their families to the outdoor, sporting life," said Goodliffe.
"We are grateful to DSCT for everything they do to promote and support youth and ladies cricket in the county."